Recently, I had been to House Of Fraser looking for a gift for my friends birthday, walking into the perfume section I spotted this beautiful bottle by Marc Jacobs. Honey, that's what it was called, even thought that was the name it didn't really smell at all like honey.. more of a flower scent. Sadly I had to say my goodbye's whilst talking a sample strip on my way.
I then saw this, Valentina by Valentino. This smelt so rich and gorgeous, even though the packaging is simple I would definitely buy it!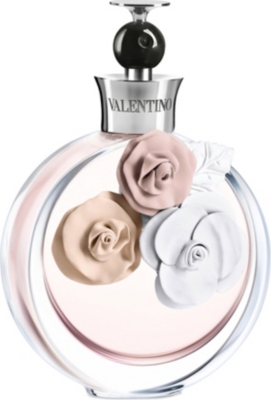 Next was One Direction, Our Moment. Everyone had been raving about this perfume long before it had even came out so I thought I should go and have a little look at what the big deal about it was. Now I know, this is possible one of the best smelling perfumes I have ever smelt. Honestly, I am not a very big fan of One Direction but now I have got this on my Christmas List. I also think the bottle is very modern and cute, a very well done to 1D!