I'm a regular when it comes to buying Vogue magazines, it's the only thing I go into my local newsagents for! I have been reading the magazine for years and I am always fascinated by the amazing photography taken. The photographers and models always produce the best photos to publish; here are some of my favourites so far. (All images by
Vogue
)
I love this type of photography so much, it is just so pleasing to the eye. The way that the clothing matches the background and the way all the colours co-ordinate is just beautiful, it works so well. Vogue was the company that first got me into taking pictures of things, whether it was me taking pictures of landscapes or random fashion pieces I was wearing that day - I just loved it!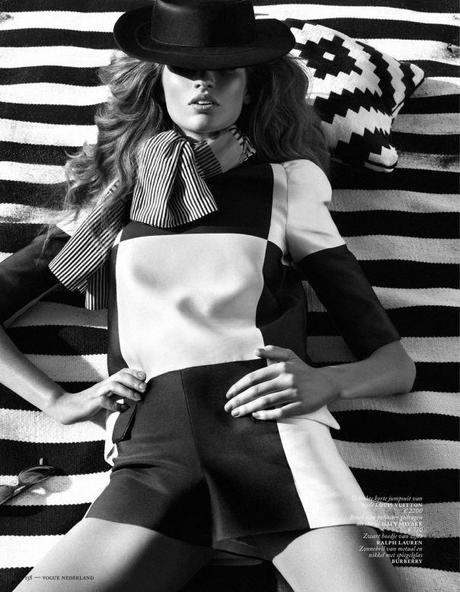 This is one of my favourite fashion pictures from vogue, its so simple yet so classy. I especially like the way they are showing off the jumpsuit for the readers. As some people know I am a huge lover for all things black and white, I probably have every picture on my phone edited so that they are on the black and white theme. I love it.
When I see action pictures like this one I always look at it for a while taking in the whole background along with how the models are posed. I especially like the way this one has all the girls spread apart, not all cramped together in a small space - I never like seeing photographs like that! This picture is so random, it makes you think about whats going on and you ask yourself questions. Why is that girl stood in the background? Why is she on a motorbike? Questions only your imagination can answer.
Love Abbey x